Guess what lovely item I have received free to review?
Yes it is a gorgeous hamper. When I unpacked it, I discovered all the following goodies, carefully packed in an attractive tray. Not even a single cracker was broken, which shows how much care was taken. I was also impressed to read the leaflet detailing their environmental packaging policy. And delivery was super speedy too.
The contents were:-
Primera Luz Chile Sauvignon Blanc Wine 75cl
Simply Cornish Clotted Cream, Apple & Blackberry Shortbread 200g
Crunch Craving Fruit & Nut Mix
Grate Britain Cheddar Crackers 45g
Linden Lady Handmade Luxury Florentines
Oloves Basil & Garlic Natural Green Pitted Olives 30g
Plus the Shortbread, Crackers and Florentines are all handmade and utterly delicious. Just the sort of thing you never buy for yourself but are always delighted to receive.
This hamper is from Prestige Hampers who offer a wide range of gifts from letterbox size right through to huge wicker picnic baskets, full of tempting treats. And they have something suitable for every occasion.
So with Father's Day just round the corner, how about taking a look. Certainly the Dad in our household gave the thumbs up to all the treats in our hamper.
You may see their Father's Day range here.
https://www.prestigehampers.co.uk/fathers-day
There are hampers with sweet treats, cheese, fruit, wine, beer and various spirits to name but a few. And you can add a personal message.
The hamper I received was from their luxury range and is called a Tray of Delights. It currently retails for £34.99 and can be ordered for next day delivery.
Although this particular hamper includes products containing nuts, some of the range are nut-free. And they do cater for a range of other dietary requirements including gluten free, diabetic and vegan.
And I'm hosting a rafflecopter competition to giveaway a gorgeous hamper just like the one I received, courtesy of Prestige Hampers to 1 lucky winner.
And you may see my other giveaways here.
I'd love to hear your ideas of goodies to include in a hamper.
Visit Yet Another Blogging Mummy on Facebook, Twitter, Google+ and Instagram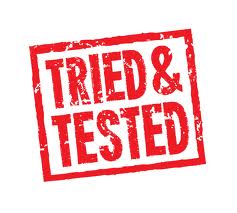 Disclosure. This post includes a review of a product that I received for free. All opinions are my own.