Regular readers of my blog may remember that last year I was introduced to the Real Good Ketchup brand when I got a bottle as part of a competition prize. I used some in my meat loaf recipe which I shared with you.
I'm now a big fan of Real Good Ketchup which contains no added refined sugar and 70% less sugars and 70% less salt than other regular branded ketchups. It also has no artificial flavourings or preservatives. This is ideal for our family, particularly as son2 goes through ketchup at a rate of knots. He even has it in his favourite chicken and cucumber sandwiches. Ever since, I've been keeping my eye out for it to appear in my local branch of the Co-op, but sadly it hasn't hit the shelves there yet, although can get via Ocado.
I've now received a bottle of the other flavour in the Real Good range, free to review. This is BBQ Smokey ketchup, which comes in a 285g glass bottle. And again with no added sugar.
Of course, I had to try it out in a recipe so here is my BBQ Smokey Bacon Wrapped Chicken recipe. And for son2 who won't eat bacon, I made some homemade chicken nuggets served with the BBQ Smokey ketchup as a dip on the side of the plate. You may page down for that recipe.
BBQ Smokey Bacon Wrapped Chicken
Ingredients (makes 6)
1 chicken breast
6 rashers of bacon
2 tbsp Real Good BBQ smokey ketchup
1 tbsp plain flour
Method
Cut the chicken into strips.
Sprinkle the flour over a chopping board.
Roll each chicken strip in a rasher of bacon.
Tip the BBQ Smokey ketchup onto a plate.
Place the bacon wrapped chicken strips on top of the ketchup.
Turn several times until they are smothered in ketchup.
Cook on a George Foreman grill (or similar) for about 8 minutes.
Serve with your choice of vegetables.
Enjoy.
---
Ingredients (makes approx 20)
2-3 chicken breasts
1 slice of stale white bread
1 egg
salt
pepper
1 tbsp plain flour
1 tbsp olive oil
Method
Cut the chicken into small pieces.
Tear the bread into pieces and whizz to crumbs in food processor.
Season breadcrumbs with salt and pepper.
Beat the egg.
Sprinkle the flour on a chopping board.
Coat the chicken in flour.
Then dip in the egg.
Then roll in the breadcrumbs to fully coat.
Heat oil in frying pan.
Cook the chicken nuggets on a moderate heat, turning occasionally.
Serve with your choice of vegetables and BBQ Smokey ketchup.
Enjoy.
3 of us loved the BBQ Smokey ketchup, but son2 preferred the original tomato flavour.
Real Good Ketchup is available in selected Morrisons Stores, Co-op, Ocado, Amazon, Wholefoods Market and selected health food stores. You can find local retail stores here http://realgoodketchup.com/find-your-local-store/.
Plus I'm hosting a rafflecopter competition to giveaway 1 bottle of Smoky BBQ flavour Real Good Ketchup to 3 lucky winners. Please note that winners can choose between receiving a product with Best Before date of end June 2018 or waiting until the next batch is made in late July.

And you may see my other giveaways here.
I'd love to hear your ideas for a recipe using either flavour of Real Good Ketchup.
Visit Yet Another Blogging Mummy on Facebook, Twitter, Google+ and Instagram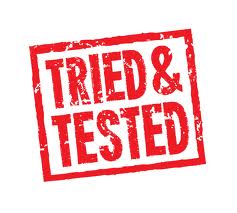 Disclosure. This post includes a review of a product I was sent for free. All opinions are my own.