I have just started a new job and there is lots to learn during the training period, which I find can be quite exhausting. Especially as I have to juggle it with family commitments.  Plus it is a shift role, so a mixture of early starts, late finishes plus night shifts again, which I've recently had a few months break from. So I was very pleased to be offered a free energy boosting goody pack from Pharmaton.
I received the following products.
75ml thisworks deep sleep pillow spray
Neom Energy Burst On the Go Mist
50g Nutriseed raw Maca powder
Boots £10 gift card (to purchase Pharmaton Vitality Capsules)
So on my next shopping trip, I popped into Boots to buy a bottle of the Pharmaton Vitality Capsules. This contained 30 capsules, currently at an RRP of £9.49, for which the recommended dose is one tablet daily. I decided to take the full packet before telling you what I thought of them. The packet indicates that they are clinically proven against tiredness and lack of energy. Would I find that so?
The first 2 days didn't go too well with me getting a bad headache overnight. The packet does warn that headaches may be a common side effect. But after that, things improved and although it is difficult to say with any certainty, I feel that overall I was probably more energised. During week 4, I did my first night shifts in several months, and I felt that my body adjusted back better afterwards.
Pharmaton Vitality Capsules contain a special blend of vitamins and minerals, including the unique G115 ginseng extract. The idea is that they work with your body's natural metabolism to relieve fatigue and restore vitality, and also help keep you stay mentally and physically alert. They can be taken every day for up to 12 weeks. (For the relief of temporary periods of fatigue. Always read the label).
And of course I tried out the other goodies too.
The pillow spray is great. You just spray it on your pillow and the top end of your duvet. Then smell the delightful fragrance of lavender, vetivert and wild camomile as you drift off. Lavender is one of my favourite scents so this was perfect for me.
The Neom mist has a lovely fragrance too and is 100% natural, but it comes in a very tiny bottle. I can't see the size details on the packaging, but I'm guessing 5ml, so it won't last me long. I've already used over half of it. Basically you spritz it above you or on your wrists, then supposedly breathe in through your nose for a count of 7 and out through your mouth for a count of 11. However I found that I couldn't breathe for anything like this length, so I'm just doing it as slow as I can manage.
And finally the organic maca powder. I had never heard of maca, so I had to do some research. I found that the Incas have been cultivating it for 1000s of years in the high Peruvian Andes, boosting their energy at such a high altitude. More details on Wikipedia. The packet says to add 1-2 teaspoons to your smoothies, shakes, juices and healthy bakes. Well I decided to use it in my not quite so healthy chocolate cookie recipe.


Double Choc Chip Cookies
Ingredients (makes about 13)
200g butter
200g plain flour
50g cocoa
1 heaped teasp maca powder
120g soft brown sugar
1 egg
few drops vanilla essence
1 tbsp milk
100g chocolate chips
Method
Preheat fan oven to 170 degree C.
Grease 2 baking trays.
Cream together the butter and sugar.
Beat in the egg.
Add the vanilla essence.
Sieve in the cocoa.
Add the maca powder.
Sieve in the flour.
Mix together.
Mix in the chocolate chips.
Mix in milk if mixture is too stiff.
Spoon balls of mixture onto the baking trays.
Bake in pre-heated oven for about 12 minutes.
Cool on a wire rack.
Serve and enjoy.
Delicious. Everyone gave these the thumbs up.
---
And here are some more simple tips to help you make the most of your day and get your energy levels back.
Stay Hydrated
It seems obvious but make sure you are drinking plenty of water throughout the day. According to the Natural Hydration Council, dehydration can reduce the ability to concentrate and impact cognitive and physical performance. NHS choices recommend that you drink at least 1.2 litres of fluid a day which is roughly 6-8 glasses of water. The best way to remind yourself is to keep a glass or bottle on your desk and set yourself a target amount to drink by the end of the day.
Eat right
Make sure that you eat the right foods at the right time. It is tempting to reach for high fat, high sugar products when you are tired but these will leave your energy levels crashing, making you feel irritable and still hungry. Keep a pot of nuts such as almonds or cashews at your desk for when you need an energy boost.
Get a good sleep
According to the national Sleep Council, your bedroom should not be an extension of the house. So don't use the bedroom to eat, watch TV, work or talk in – the bedroom should be used for sleeping. Plan a consistent sleeping schedule by trying to get the same amount of sleep every night and at similar times. Move all screens out of the bedroom and try to avoid staring a bright screen an hour before bed, as the light keeps your brain awake leaving you struggling to drift off.
Move it
If you feel your concentration failing, don't reach for another coffee or sugary snack – get moving! Even low intensity exercise like a brisk walk around the block at lunch can help reduce the feeling of fatigue.
I'd be interested to hear your top energy boosting tips.
Visit Yet Another Blogging Mummy on Facebook, Twitter, Google+ and Instagram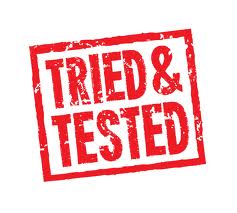 Disclosure. This post includes a review of products I was sent for free. All opinions are my own.