Regular followers of my blog may remember that last year I reviewed a Naipo Shiatsu Neck and Shoulder Massager. Well Naipo have now sent me another of their products free to review.
This time I received a Seat Cushion with Cooling and Heating. It did have someone's return slip inside, but all perfect as far as I could see. Not quite the Shiatsu Neck and Full Back Massage Seat Cushion from my Naipo Christmas wish list but never mind.
This product is very versatile as to where it can be used, coming with both a car adaptor and an ordinary 3-pin plug. I tried it in the car, on an office chair and on a lounge chair. It has 2 elastic straps on the back to secure in place if required. The mains cable is less than 2 metres long, so depending on the arrangement of your furniture, you may possibly need to plug into an extension cable.
It has 2 adjacent buttons on the side of the seat for heating and cooling. So firstly the heating functionality – press the red heating button once for the stronger setting, a second time for the weaker setting and a third time to switch off. Or it will automatically turn off after 30 minutes, but I found that I could switch it straight back on again. Not sure how easy it would be to do this whilst actually driving. It takes about 3 minutes to fully heat and then you can get nice and toasty warm in cold weather, with the heat coming out of both seat and back mesh areas between the leather sides. I loved this cosy feeling, especially as I've never owned a car with heated seats.
And the blue cooling button works on the same principle of once for the stronger setting, twice for the weaker setting and three times to switch off. It is noisier in cooling mode than for heating, but not unduly so. The cooling fan is situated underneath the front of the seat and I did find this slightly uncomfortable on my legs in the car, but fine on all the chairs I tried indoors. There is also a pocket at the front, but in my opinion, this is only useful to store the cable and adaptors when the seat is not in use, as I found it got rather in the way when sitting down.
Another potential issue that I noticed in the car is that the cable only comes out of the right-hand side of the seat. Therefore as a driver in the UK, I had to carefully run the cable under the cushion towards the centrally situated cigarette lighter socket, to avoid the possibility of getting feet tangled in it whilst driving. Perhaps they could tweak the design slightly to have a cable hole at both sides that the user could choose between.
And if you really want to take it off the chair and put away whilst not in use, then it simply folds in two.
Less easy to test how effective the cooling mode is wicking sweat away at this time of year, so I shall need to give you an update in the summer. However the user manual does warn you that it may fade or breakdown if left exposed to sunlight, so I wouldn't recommend keeping it in-situ on the car seat.
In particular, I plan to test it wearing shorts to see how comfortable it is next to skin. Luckily I have fabric seats in my car, as I know how red-hot some car seats can get when parked in the sun.
The manual also warns the following people to consult their doctor before use.
– Women who are pregnant
– Patients with osteoporosis
– Patients with sensory disturbance
– Patients with anaemia
This seat cushion is available on Amazon currently retailing at £49.99. Good value for a very useful product in my opinion.
Here is son1 feeling a bit camera-shy whilst testing it out. He liked it too.
Plus I have a special offer to share with my readers. 10% off a Naipo Seat Cushion with Cooling and Heating when you use the code FTVYNB8A at checkout. Code expires 15/04/18.
You can take a look at the full product range on Naipo website here: https://www.naipocare.com/. I'd love to hear which products take your fancy.
And where do you think I've been sitting whilst writing this blog post? Getting all warm and cosy on my Naipo cushion of course.
Visit Yet Another Blogging Mummy on Facebook, Twitter, Google+ and Instagram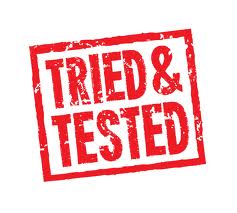 Disclosure. This post is a review of a product I was sent for free. All opinions are my own.
SaveSave
SaveSave