Some of my regular followers will remember that when I recently ran a giveaway for NasalGuard Cold&FluBLOCK, I told you that I would be participating in the Spink Back to School "Block that Cold" Mummy Blogger Challenge.
Son2 and I started using our free tube of NasalGuard Cold&FluBLOCK on Saturday 23rd August, more than a week ahead of the start of term. So after over a week's usage I thought I'd give you the first report on how the challenge is going. I had woken up that morning with a slight tickle in my throat and I'm pleased to say that hasn't developed into anything nasty. Both son2 and I are very well, although I still experience the throat tickle from time to time.
The NasalGuard Cold&FluBLOCK is very easy to apply by rubbing a small drop on the nostrils and upper lip. The packaging suggests reapplying 4-6 times a day but I have to admit that we are only managing 2-4 application each day.
Of course the real test is yet to come, when son 2 goes back to school on Tuesday, a day after son1. So I will update this post at intervals during September on our progress.
And I hope that the NasalGuard Cold&FluBLOCK has worked for prizewinner Danika. When I notified Danika of her win, she said it was very timely as she had a cold then.
NasalGuard Cold&FluBLOCK is an innovative, drug free, clinically proven cold and flu prevention treatment. The clear, non greasy gel is applied to the nostrils and upper lip regularly throughout the day which creates an invisible barrier in which airborne pathogens are snared and immobilised, reducing the likelihood of getting ill. Being drug free, this product is safe for children, pregnant women and breastfeeding mums. It can be worn over and under make up.
The current RRP for NasalGuard Cold&FluBLOCK is £11.99 for a 3g tube of 150 applications and it is stocked at Boots, Superdrug, Alliance Pharmacies and Sainsbury's.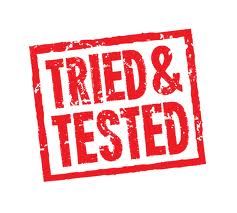 Disclosure.  This post mentions a product I was sent for free.  All opinions are my own.